TRACK YOUR PROGRESS
How Does Tracking Your Progress Help Your Motivation?
Creates a clear STARTING POINT / Baseline
Helps us stay focused on our goal
Gives us regular FEEDBACK and LEARNING that gives us CHOICES
Helps us SEE routines and habits forming
Helps us BREAK old habits
Provides evidence of our COMMITMENT
Helps us notice the subtle changes even when we don't SEE the phyiscal Clutter clearing
Helps us see what makes a difference
Takes out the emotion – 'track for facts' (although of course we may have a negative emotional response to the facts)
Builds our belief and confidence that we CAN clear our clutter
Provides tangible 'evidence' we are making progress to show friends or family who may be unsupportive/cynical/pressurising us.
Helps you see how far you've come, even when you may feel that your goal is still a long way away.
A study by the University of Sheffield, based on 138 studies of 19,951 participants, showed that the more often you monitor your progress towards a goal, the greater the likelihood that you will succeed. The more frequent that monitoring of progress, the greater the chance of success. Furthermore, if you publish that progress publicly or physically record it, you have even more chance of success.
A little progress each day
adds up to big results.
Anon
If you're on your journey, you now know why there are frequent assessments to complete – so we can track your progress. If you're a Group Journey Member, you now know why we track our Clutter Control Scale in every Monday Social Gathering and Weekly Wednesday session, and our Scores on the Doors every Friday😊
There is method in the madness of the Journey, based on science and research!
It also explains why, when people get on to Step 2 and start doing their Clutter Clearing Sessions, the proportion of clutter that comes OFF their conveyor belt by the end of their Journey increases significantly – because they've been tracking their numbers, it's been captured in their weekly Scores on the Doors, which has subconsciously helped them focus on Letting Go to improve their Scores on the Doors.
What Tracking Tools Can We Use?
1. Weekly Planner
Turn it into a tracking tool by simply crossing off what you do. Track you progress and get motivated by seeing how many things get crossed off each day.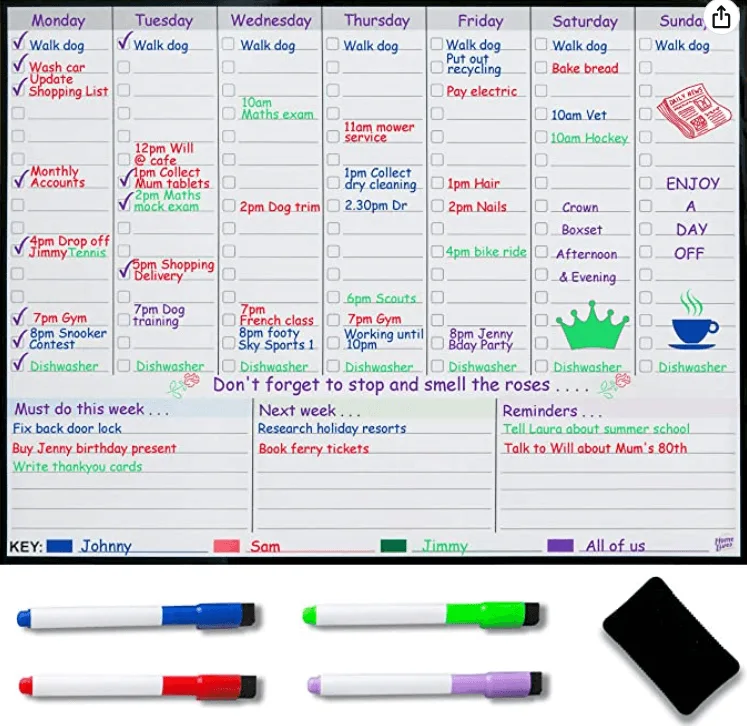 2. Clutter Control Scale
Check-in after each Clutter Clearing Session and at the end of each week. Notice how it fluctuates and what helps you go up – and down – the scale. You may discover that how you feel about 'non-clutter' related issues affects how in control you feel about your clutter.

3. Success / Gratitude Journal
Yes, it's a Motivational Tool AND a Tracking Tool. Seeing how many Successs and Gratitudes you can capture each day will help motivate you through the bad days and tough weeks.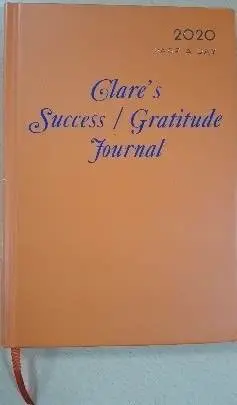 4. Before, during and after photos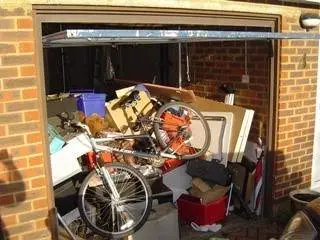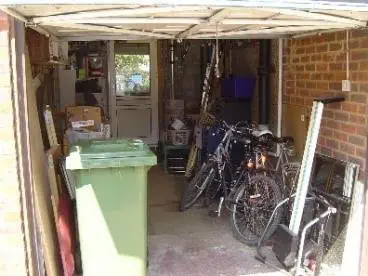 You'll notice the subtle progress MORE in a photo than in the moment because your brain can literally 'see' more detail in – and take more time to study – a photo. Compare how your home is now compared to the photos you took in Step 1 of your Journey to literally SEE your progress.
5. Track where you are on the Journey
Clare does this for Group and Private Journey members every week with the Scores on the Doors. Printing off your weekly summary page with the Journey and the number of successes each week, then putting it on your fridge with your weekly planner will help you visually connect your successes each week to making time to 'Do the Doing' on your weekly planner, further helping you to stay motivated as you see the progress you make each week.

6. Crossing off the Calendar
Simply by crossing off the days on your calendar or putting a coloured sticker on your calendar card for every day that you 'Do the Doing' towards your Clutter Clearing Journey, the more stickers you can SEE, the more you know you're making time to 'Do the Doing'. This is a simple yet effective way to track your progress which will motivate you to keep making time to 'Do the Doing'.